We have been providing economic support for LGBTI refugees registered with UNHCR in Kenya since 2017.
We also helped improve the security of the LGBTI community at Kakuma Camp and promote independence in the camp market.
The situation of LGBTI refugees is not recognized in Japan. Therefore, we are also engaged in enlightenment activities.
On November 7, 2018, we launched rainbow reefugee connection Japan, a non-profit general incorporated association.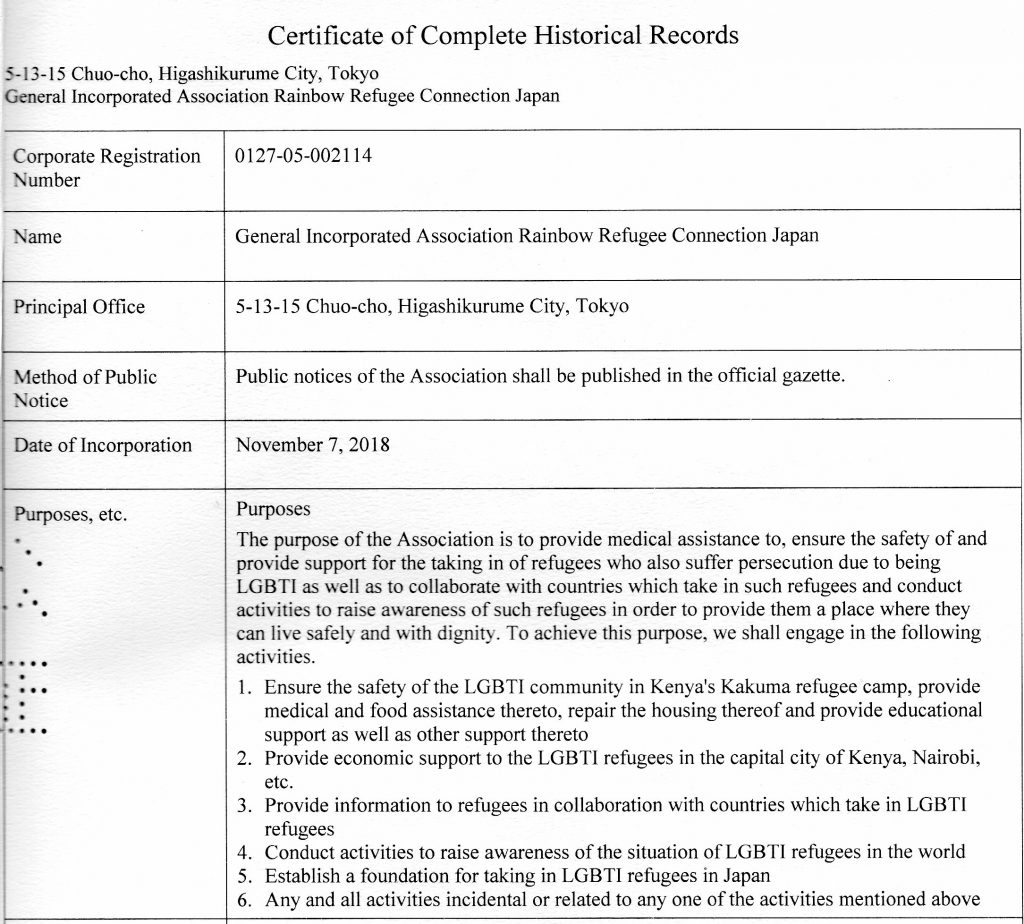 The Japanese government does not welcome refugees who came to Japan on their own.
We are campaigning for the application of the resettlement system via UNHCR to LGBTI refugees.